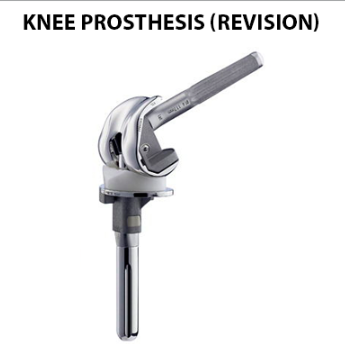 Primary Total Knee replacement is a surgery where the damaged knee joint is replaced with an implant or a prosthesis made of metal or plastic components. Most of the primary total knee replacement surgeries are successful, over time certain problems like implant wear, infection, instability, stiffness, fractures and loosening may require a revision procedure to replace the original components.
Total knee replacement surgeries are most successful surgeries performed, that helps patient live an active lifestyle. However, with time or due to certain conditions a knee replacement surgery may fail. It may cause pain, swelling, stiffness or unstability, in the knee area making it difficult to do everyday activities smoothly.
The revision knee replacement surgery involves repairing the damaged parts and removing and replacing a total or partial knee implant (prosthesis) with a new one.
A total knee replacement procedure is commonly performed to relieve severe arthritis pain.
Reasons leading to Revision Knee Replacement
Replace a failed knee replacement device.
To correct injury caused to the knee from side effects of the device.
Loosening and wear of the implant
Infection
Bone grafts
Revision Total Knee Replacement

X-Ray showing Total Knee replacement (Left) and X-Ray showing Revision Total Knee Replacement (Right)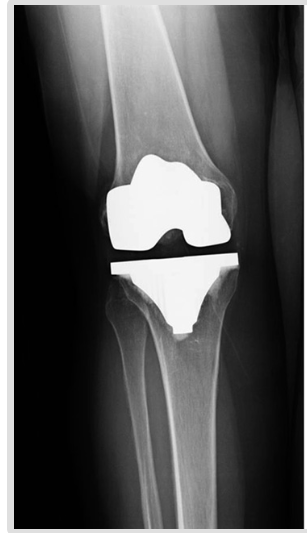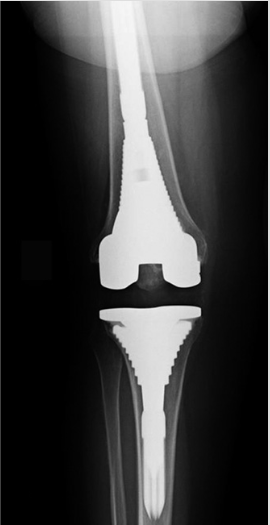 Name: Mr MA Khan
Age: 68 years
Problem: Deformity, pain, swelling on both knees for last 9 years.
Solution: Total Knee Replacement (TKR)