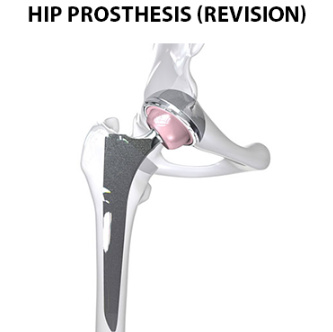 Total hip replacement is one of the most effective and successful procedures to repair the damaged hip. It enables the patients to enjoy and live an active life. However, a hip replacement surgery may fail for many reasons. This causes a lot of pain and stiffness in the joint and interfere with easy movement.
Revision Total Hip Replacement is recommended when:
Infection
Implant Loosening Breaks and Infection Dislocation
Reasons leading to Revision Hip Replacement
Improper surgery done by inexperienced surgeon
Infection post surgical leading to loosening of implant
Trauma or injury post replacement
The operation involves replacing the ball of the femur that has worn from arthritis, degeneration, or a serious fracture involving the ball of the hip joint.
Name: Mr MA Khan
Age: 68 years
Problem: Deformity, pain, swelling on both knees for last 9 years.
Solution: Total Knee Replacement (TKR)