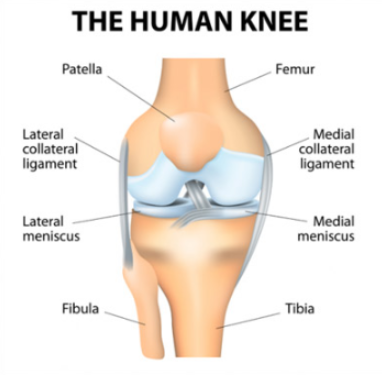 The knee is a connector between the thigh and the leg; it helps support our body weight and moves legs leisurely. When they do not work appropriately, it can adversely impact the quality of life of an individual.
There are numerous reasons for your Knees to not function properly and cause pain. Knee pain can result due to acute or serious injury to the knee, or due to a degenerative condition like osteoarthritis.
The human knee is the largest joint which supports the majority of the body's weight. It is one of the most complicated joints in the human body that is involved with almost every form of movement. As such knee joint is exposed to increase wear and tear causing knee pain. Knee joint pain is common in both men and women and can adversely affect the quality of life in patients.
Knee pain can take a toll on patients life. But with specialists like DR D K DAS, knee pain is no longer a matter of concern. Dr D K DAS is an accomplished orthopaedic surgeon who helps patients walk pain free by providing them with the latest and cost-effective treatment options.
There are two types of knee replacement procedures:
Minimally invasive knee replacement Computer-assisted knee replacement
A total knee replacement procedure is commonly performed to relieve severe arthritis pain.
The video animation shows the cause and how TKR surgery is done.